ISOKERN STANDARD 42" WOOD BURNING FIREBOX 80S42
SKU:

UPC:

MPN:

80S42
Frequently bought together:
Description
Make your ideal home a dream come true with Isokern's Standard Series.
As the first Isokern modular fireplace introduced in the United States, the modular construction of the Standard Series allows you to unleash your creative desires with a fireplace as unique as you are. Whether you choose wood burning, natural gas or liquid propane, the Standard Series sets the standard. In an outdoor application, this fireplace can be finished with any veneer including brick, stone, stucco, or tile.

Available Sizes: 36 • 42 • 46
FIREBRICK PATTERNS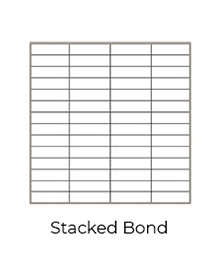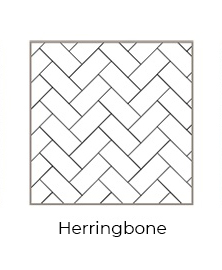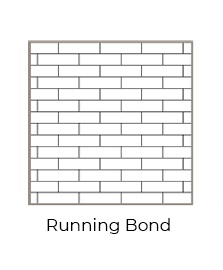 Isokern Selection Guide for Standard 36" - 42" - & 46" Series and Magnum Series Fireplaces 28" - 36" - 42" & 48"
1. Does the Fireplace sit on a Combustible or Non-Combustible Floor. If yes then order a 4" Fire-Lite Stand for the Appropriate Fireplace
If Not then Proceed to Step 2.
2. Order your Standard or Magnum Series Fireplace
3. Order 1 bucket of MP50 Mortar for the Fireplace. "One Bucket should be enough for one Fireplace"
4. Order one Stainless Steel Outside Air Kit (50002-4)
5. Order your Firebrick. You will have to decide on Color of the Firebrick, Pattern of the Firebrick Wall and Size of Firebrick
Colors: Cream or Red Note: "Other Colors available on Request"
Pattern: Running Bond, Herringbone, Basket Weave or Stack Bond
Size of Firebrick: Full Brick (9" x 4 1/2" x 2 1/2") or Split Brick (9" 4 1/2" x 1 1/4") or Soap Brick (9" x 2" x 1 1/4")
Note: See Firebrick Section for Qty's for each Fireplace and Patterns
Order Qty 1 bucket of Iso-Set Firebrick Mortar
6. Choose your Fireplace Damper in either a Cast Iron Damper (Preferred) or if using metal fluing you can use an Anchor Plate with a Built in Damper
Choose 24" Cast Iron Damper for Magnum 28", Choose 33" Damper for Standard and Magnum 36" & 42" & Choose 42" Damper for Standard 46" and Magnum 48"
7. What Venting will you choose to use, Isokern DM54 Dual Modular Chimney, Air Cooled or Class A Insulated ECO-Steel or ECO-Steel + Metal Flue
NOTE: It is highly recommended in a colder climate on an outside wall that you use the DM54 Chimney or Insulated Class A Chimney.
8. If you use the DM54 Chimney determine your height and offsets if any. You will need one 6" (70003)Starter section to get the flue going. You need to have an equal amount
of Outer Sections (45433) and Inner Sections (70235) of Pipe. If there is going to be brick on the outside going through the roof you will need a brick ledge (40111)
Choose your Cap on the top outside Chimney, Small Cap for Stucco (40322) or Large Cap for Brick (40323)
Choose your Iso-Cap with Spark Arrestor if needed: Stainless Steel (50001), Black Galvanized (50004) or Copper (50006)
Note: You will need one Bucket of Isokern Mortar (MP50) for each 12'of DM54 Chimney
OR
If you are using Metal Flue, you must choose a Anchor Plate with out a Damper if using a Cast Iron Damper or an Anchor Plate with a Damper, Lengths of Pipe, 15 or 30 DG Offsets if needed,
Firestops, Flashings, Storm Collar and Termination Cap and any other accessories needed.
NOTE: WHEN USING THE FIRE-LITE STAND YOU MUST USE METAL FLUE ONLY!
View All
Close